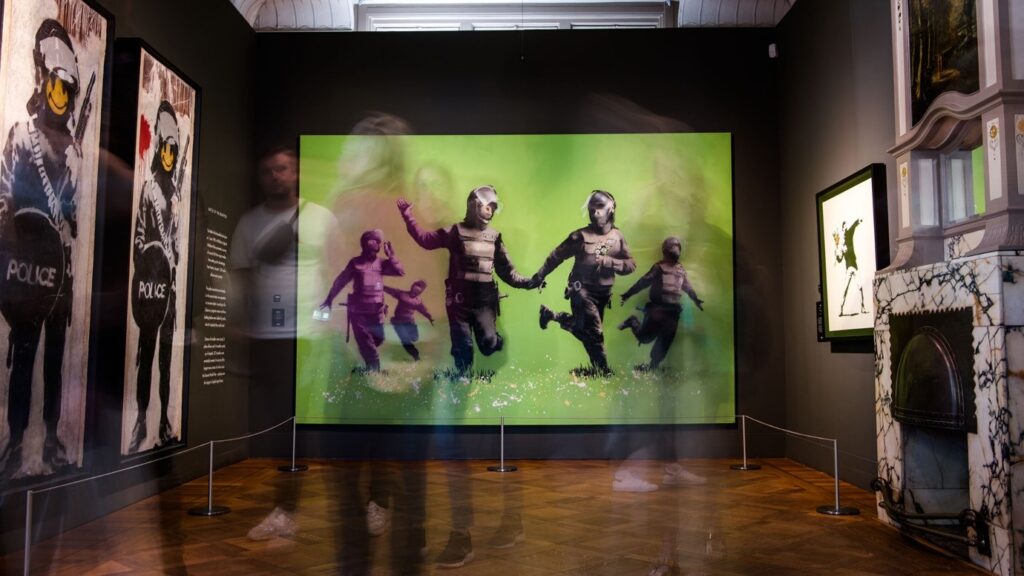 Have you ever imagined a world without the internet? It feels indescribably terrifying just to think about it. We live connected in different ways, day by day, and we cannot think otherwise. The Moco Museum has managed to capture this reality and transmit it to its different pieces of art. When you enter its facilities, you can find a wide variety of options that also allow you to use your cell phone to discover more information through augmented reality technology. In fact, it is the only museum in the world that has an exhibition based on our love for living connected. Modern Art Amsterdam takes a different perspective with "Reflecting Forward: In Search of Connectivism," an exhibition that seeks to raise awareness about the need for people to live connected and the potential drawbacks that can come with it.
Enter a world of mixed emotions
Many people do not realize that there are many ways to connect with others beyond a computer or cell phone. These connections can help you develop as a person, both socially and professionally. Studio Irma, the creator of "Reflecting Forward", wants to show that people can experience different emotions when they dare to step out of the day-to-day routine. Living connected to a cell phone or computer makes people miss moments that will never come back. For example, many parents stop sharing emotions with their children when they are young and, once they grow up, it is the children who do not seek to share with their parents. With a visit to this museum, you can completely change the way you think about emotions.
Boundless connections
You probably have a lot of friends on social networks. People seek to have as many followers as possible, but none of them manage to connect with their followers in a personal way. This makes your interactions limited and, frequently, boring and empty. "Reflecting Forward" seeks to open people's minds with its four spaces. In "Diamond Matrix", you will understand that each person is valued for their skills and personality. In "Kaleidoscope" you will discover that creativity has no limits. In "We all live in bubbles" you will see how fragile life is and how you can relate to other people to take advantage of the opportunities that come your way. Finally, in "Connect The Dots & Universe" you will remember that all people are part of this planet and that each one of them is valuable for the good they do for others.